I am finding it hard to believe that we are about to enter our third week of school already! I wonder if everyone else is as excited and frazzled as I am.
I am curious to know how other teachers viewed their second year of teaching. At the end of last year, I knew I was the most heartless first-year teacher on the planet because I was cheerful as I bundled my little blossomed flowers off to their summer vacations. It turns out that I wasn't as heartless as I thought...after the first day of school two weeks ago I cried my eyes out seeing last year's babies in second grade. Many of them I had also taught during part of their kindergarten year.
That being said, I am really excited about learning new things with my new group! This year, most of my kiddos are new to me, and I have had to lay the ground rules while establishing a new relationship. This is proving to be a little bit more challenging than I anticipated....I hate to feel like "mean teacher."This is how I feel sometimes....
New challenges to learn from everyday! :)
In other news, our school spends the first two weeks of first grade reviewing kindergarten skills. Because of the switch to Common Core, our first graders have to be able to write to 120 instead of 100. This means that our old materials are a little out of date.
I decided to exercise a little creativity. First, I took a few of my 3,000,000,000 unifix cubes and some brightly colored stickers, and made number line "puzzles". I used them for small group/centers and they worked really well!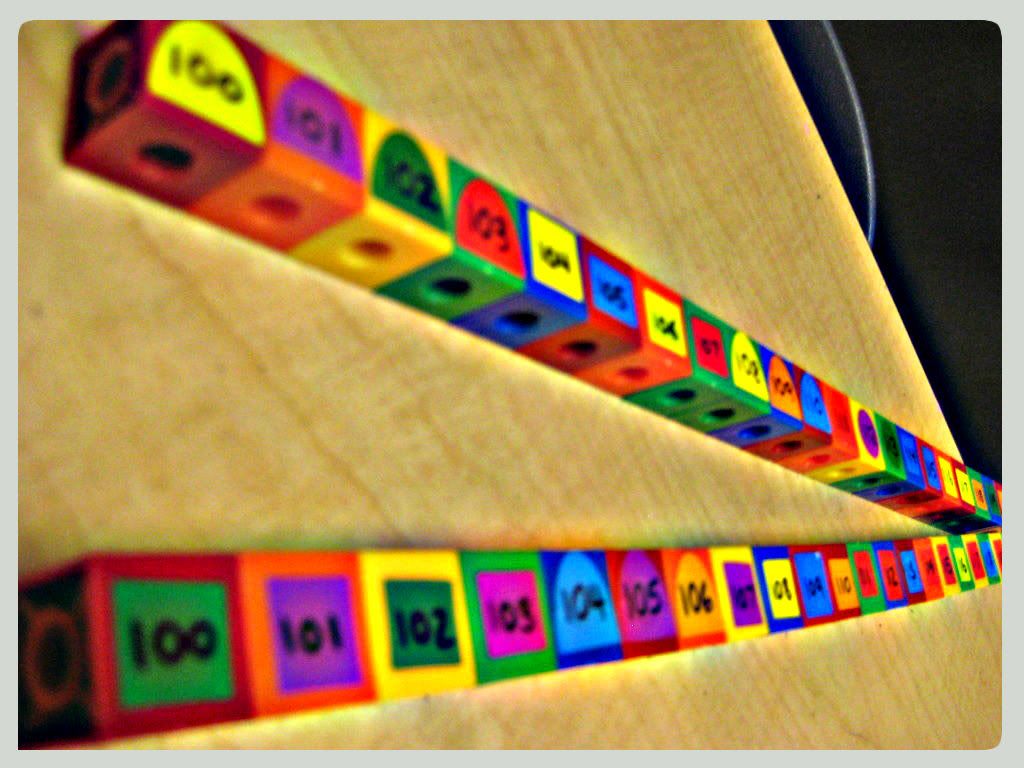 Next
I scoured the web for a BLANK template so that my students could practice writing 1-120, and was absolutely unsuccessful. So
I made up my own! I hope that somebody else finds this helpful! Just click the link to view and download.
Hope your year goes well!